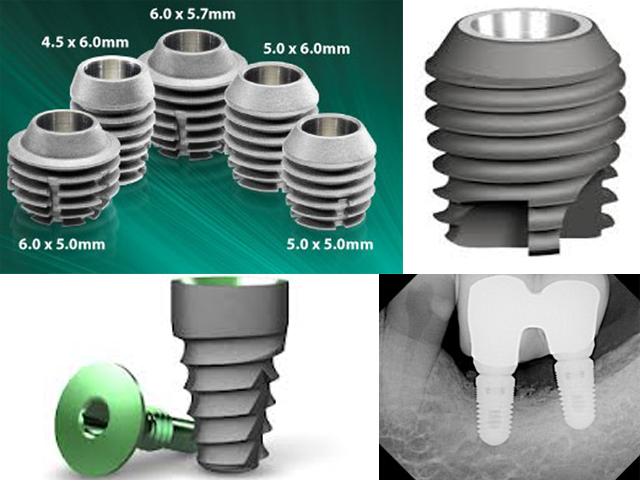 Short implants
Your mouth is made up of more than just teeth, so good oral health goes beyond simply brushing and flossing. In addition to your teeth, your mouth is made up of gums, oral mucosa, the upper and lower jaw, the tongue, salivary glands, the uvula, and the frenulum. All of these structures play an important role when it comes to good dental health and are routinely examined when you receive dental care.
Osseointegrated implants have become a routine solution for treating patients who are either completely edentulous, partially edentulous, or missing a single tooth. Studies have confirmed that dental implants have a favorable long-term prognosis as compared to conventional fixed prosthodontics.
(1) Despite having high success rates, limitations to single-tooth implant placement and success have been observed in the regions of the dental arches.
(2) In the past, implants placed in the posterior region have been associated with higher rates of failure than placed the anterior region.
(3) Posterior regions of the dental arches generally have less available bone height, poorer bone quality, while, at the same time, teeth in this region are exposed to greater occlusal loads than the anterior regions of the mouth.
(4) Poorer bone height and quality have been associated with an increased chance of implant failure.
(5) Because of the reduced alveolar bone height and density in the posterior regions of the mouth, which often precedes or accompanies tooth loss,
(6) anatomic limitations to implant placement, such as the maxillary sinus and the mandibular nerve, exist. Surgical procedures to compensate for this tissue deficiency, such as and/or ridge augmentation procedures, have proved to be successful in providing sufficient bone quantity and quality for implant placement and prosthetic support,
(7) However, increased cost, surgical time, morbidity, and healing time are often associated with these procedures. Alternatives to performing these additional augmentation procedures in cases where patients have atrophic posterior regions have come in the form of zygomatic,
(8) and shortened implants. Although the use of short implants seems to be an obvious alternative in cases where conventional implants are not an option without additional procedures, short implants have been associated with decreased implant success rates.
(9) On the other hand, many authors have shown similar success rates with short implants as compared with conventional length implants and attribute these similar success rates to the improvement in both surgical/restorative technique and implant material.