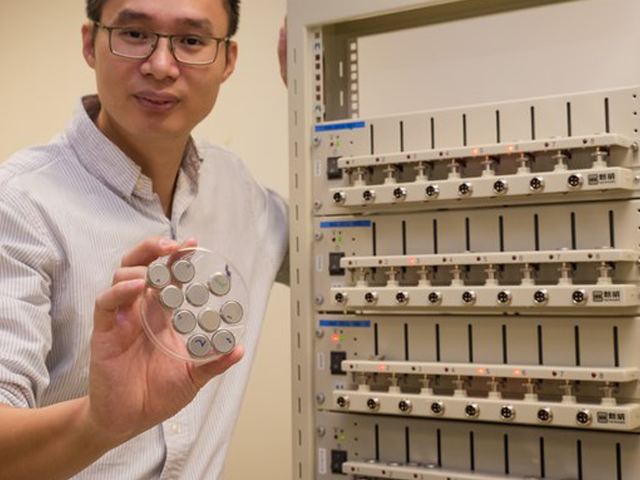 Dental implants and titanium dioxide nanotubes
Dental implants posts are usually made of titanium, surgically placed into the jawbone, and topped with artificial teeth. Dental implants imitate the look and feel of natural teeth, more so than dentures or bridges. While most dental implants are successful, a small percentage fail or must be removed. A scientist at Michigan Technological University found a way to lower that rate of failure to zero using nanotechnology.
Dental implants can greatly improve the lives of people who need them but there are two chief concerns regarding their longevity. They are infection and separation of the implant from the bone, or lack of osseo integration. Bacterial infections are a risk after implant surgery, and sometimes bone fails to heal securely around the device.

Because some parts of the maxilla and mandible are somewhat thin and delicate, replacing a failed implant can be difficult. Implants can be expensive and implants are seldom covered by dental insurance. This research studied a nano-material that can combat infection, improve healing, and help dental implants last longer, titanium dioxide nanotubes.

A clinical assistant professor at the University of Illinois at Chicago (UIC), College of Dentistry, Cortino Sukotjo, has been working on a dental implant with a surface made from TiO2 nanotubes. The toxicity tests on the nanotubes, and that the nanotubes killed bacterial growth and also encouraged bone cell growth. The study demonstrated that bone cells grow more vigorously and adhere better to titanium coated with TiO2 nanotubes than to conventional titanium surfaces.
The nanotubes can also serve as a drug delivery system. Shokuhfar's team, in collaboration with Alexander Yarin, a professor in UIC's Department of Mechanical and Industrial Engineering, loaded TiO2 nanotubes with the anti-inflammatory drug sodium naproxen and demonstrated that it could be released gradually after implant surgery. This mechanism assures that the medication can flow to where it is needed, and it reduces the chances of possible unpleasant side effects that arise when a drug is injected or taken orally.