Metarial Implant Design consists four classifications.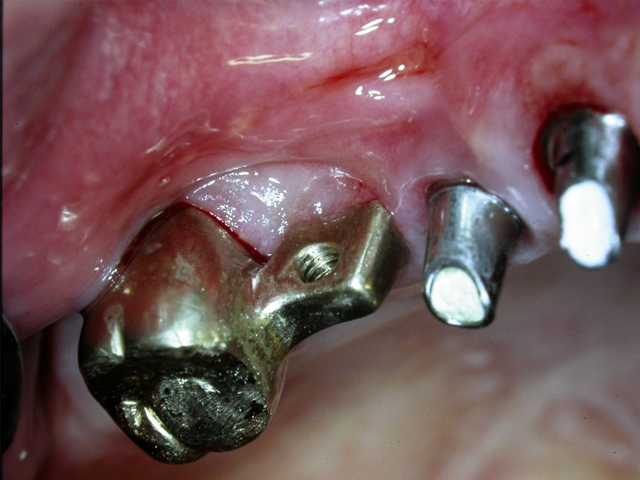 What is Metarial dental implant?
What is the procedure for getting a dental implant?
Prior to this and even since then, other materials have been tested and tried. Vitreous carbon was one material which worked very well in fusing to bone, but being brittle and having other issues made it impractical for use as a dental implant. Titanium seemed like an ideal material—its properties made it useful, practical and predictable. The initial implants were pure titanium, but they were a bit too soft so an alloy was developed to overcome the negative properties.
Today, well over 95% of the dental implants placed are titanium alloys. There are literally hundreds of implant companies and systems worldwide and when scientific and surgical protocols are followed, the success of these implants are all well over 98% even after 10 years.
Since titanium dental implants have been in use, there has not been one report of an allergy or reaction to the metal itself. Nevertheless,there are some people who have either an allergy or sensitivity to other metals (e.g. prevalence of nickel allergy is about 5%) and/or simply have concerns about any metals within the body.
Advantages:
Advocates of zirconia state several advantages of the material:
No dark colour of the metal showing through the gums,
No corrosion of the zirconia as with titanium
No piezo-electric currents between dissimilar metal in the mouth
It is thermally non-conductive
Classifications:
METALLIC IMPLANT

CERAMIC & CERAMIC COATED IMPLANTS

POLYMERIC IMPLANT

CARBON IMPLANTS
METALLIC IMPLANT
Most popular material in use today is TITANIUM. Other metallic implants are stainless steel cobalt chromium molybdenum alloy vitallium.
CERAMIC & CERAMIC COATED IMPLANTS
These materials are also used to coat metallic implants. These ceramics can either be plasma sprayed or coated to produce bio active surface. Non reactive ceramic materials are also present.
POLYMERIC IMPLANT
In the form of polymethylmethacrylate & polytetrafluoroethylene. Have only been used as adjuncts stress distribution along with implants rather than used as implants by themselves.
CARBON IMPLANTS
Made up of carbon with stainless steel. It modulus of elasticity equivalent to bone and dentine Brittleness leads to fracture.
Written By Admin Name

If you have any quary to us or me please write to my email address or make a call at our hotline.
View all posts by: Admin