Implant Design consists four classifications.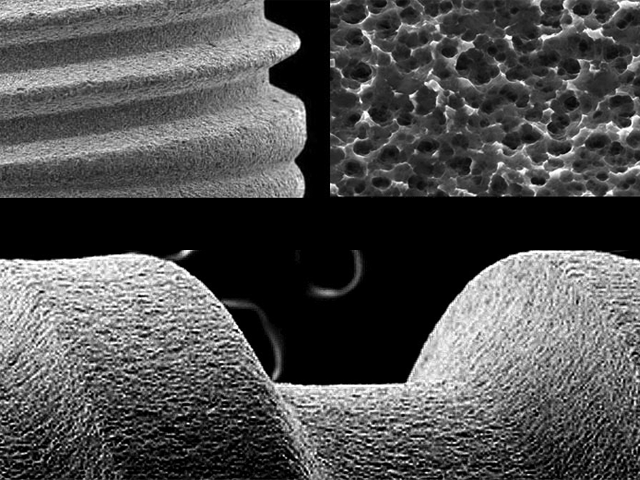 What is surface implant dental?
American Dental Association told:
Surface implant dentalis a non-coated, microtextured surface created by grit-blasting the machined titanium implant surface with hydroxylapatite (HA) particles, followed by washing in non-etching acid and distilled water baths to remove residual blasting material.
Implant surface characteristics and their effect on osseointegration
One renouned Dentist of America Dr. Benjamin S Fiss told:
Explores the effect of various dental implant surfaces on osseointegration.
Explains different materials, designs and surface characteristics that are available for dental implants.
Discusses the techniques that are used to modify dental implant surfaces to provide more predictable outcomes.
Types of Surface Implant?
1. Smooth,
2. Machined,
3. Txtured,
4. Coated.
Smooth Surface Implant:
It has a very smooth surface. To prevent microbial plaque retention, smooth surface is essential.
Machined Surface Implant:
For the purpose of better anchorage of implant to the bone, the surface of the implant is machined.
Txtured Surface Implant:
The implants of increasing surface roughness of the area to which bone can bond.
Coated Surface Implant:
The implant surface is covered with a porous coating. The materials used for coating are hydroxy apatite.
Written By Admin Name

If you have any quary to us or me please write to my email address or make a call at our hotline.
View all posts by: Admin